Fun and Nutritious Kid-Friendly California Cantaloupe Recipes
Are you looking for exciting new ways to incorporate nutritious meals into your child's lunchbox? California cantaloupes are packed full of vitamins and nutrients, and the season is not over yet! Take advantage of the long California cantaloupe season while you still can with these delicious kid-friendly recipes that will make your child excited for mealtime whether at home or in the school cafeteria.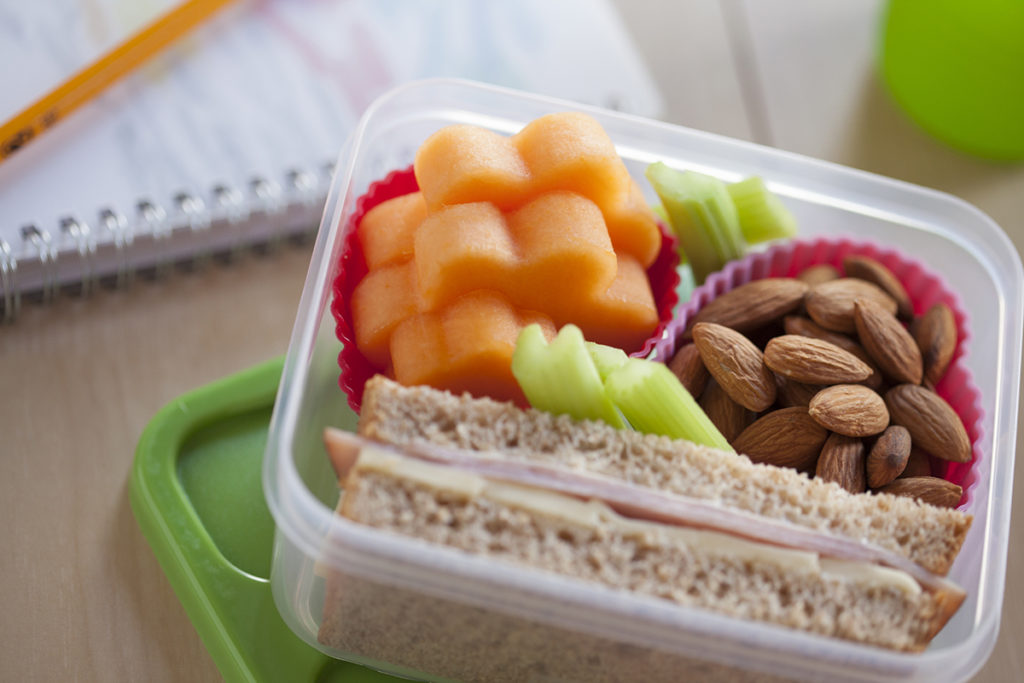 If your little one likes to help in the kitchen, we have a few recipes that are great for crafting together. First, re-think cookie cutters with these cookie cutter cantaloupe shapes! Next, skewer the playful cantaloupe shapes side-by-side with mozzarella balls and other fruit. Finally, these cantaloupe kabobs with yogurt and toppings are sure to please the munchkins.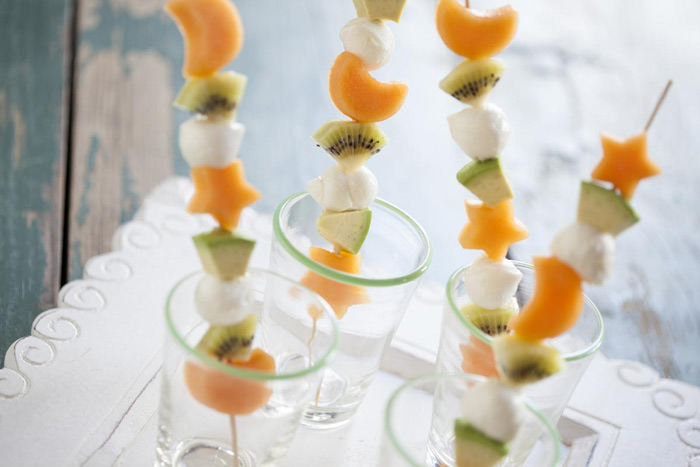 Consider adding cantaloupe to the classic lunch meal, the sandwich, for a sweet surprise!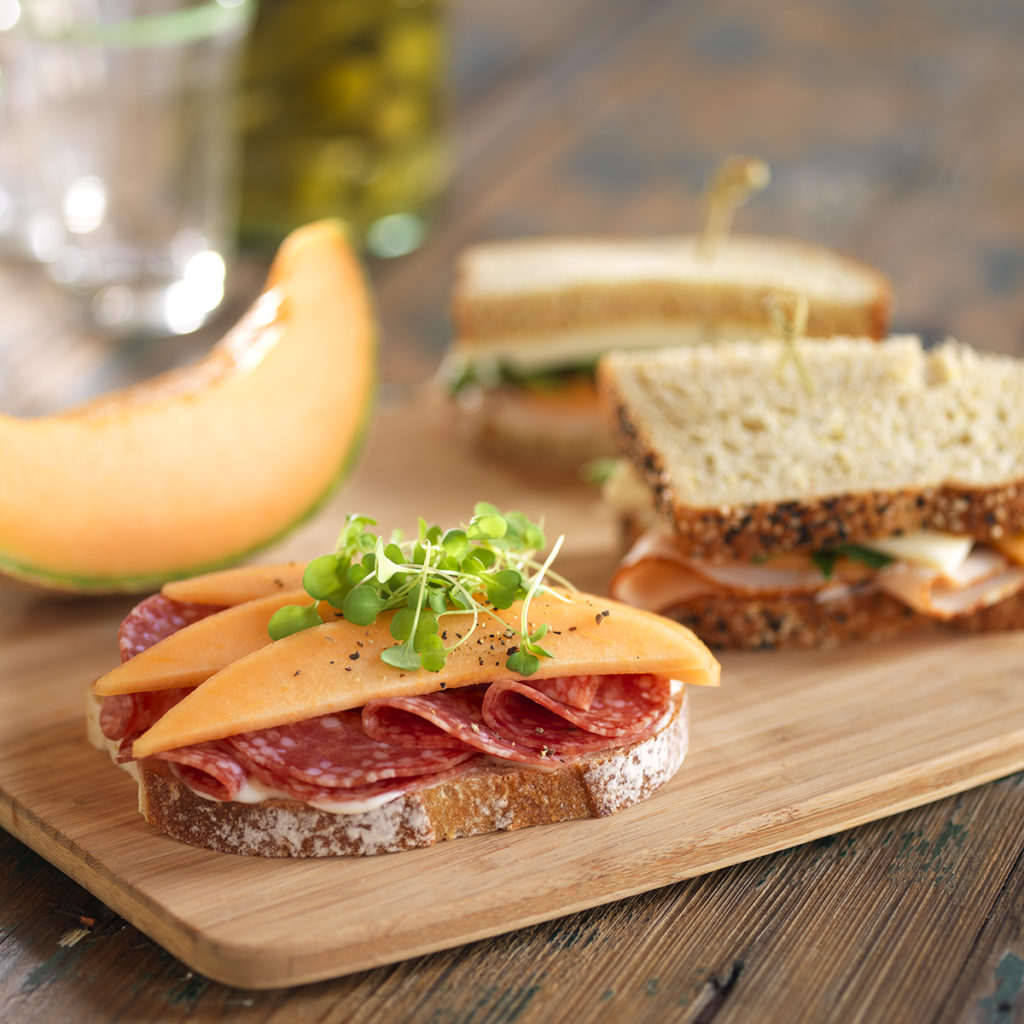 For afterschool snack inspiration, here are two healthy and tasty ideas:
Cantaloupe Prosciutto Cucumber Bites
Lastly, don't forget Halloween is just around the corner. If you are looking for healthy alternatives, our Pinterest page is full of festive, kid-friendly, cantaloupe recipe ideas like these Frightful Fruit Kebabs.
Are you signed up to receive all the latest and greatest in the California cantaloupe world? If not, sign up for our CCAB e-newsletter and get the good stuff delivered right to your inbox!  Even better, if you don't already, "Like" us on Facebook or follow us on Twitter, Pinterest, and Instagram for current updates and cantaloupe inspiration!