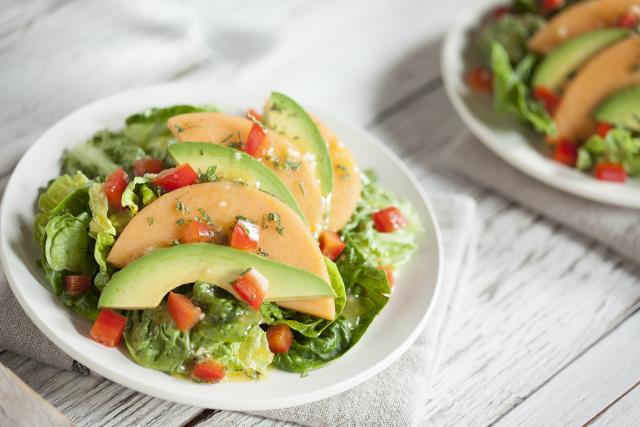 7 Fresh, New California Cantaloupe Recipes
With the official start of summer fast approaching, the California Cantaloupe Advisory Board has unveiled 7 fresh, new, California cantaloupe recipes providing you with all the flavorful inspiration you need as the days get longer and the weather gets warmer!
•••
As previously mentioned, we opened up the floor to all of our fellow California cantaloupe lovers to share their favorite recipes and how they enjoy their California cantaloupes. You all responded with innumerable scrumptious ideas during our California Cantaloupe Recipe Search Contest that ended earlier this year. After making our way through the endless California cantaloupe inspiration, we then conducted recipe sampling and development in our test kitchen, and compiled a handful of summer recipe essentials for your enjoyment!
•••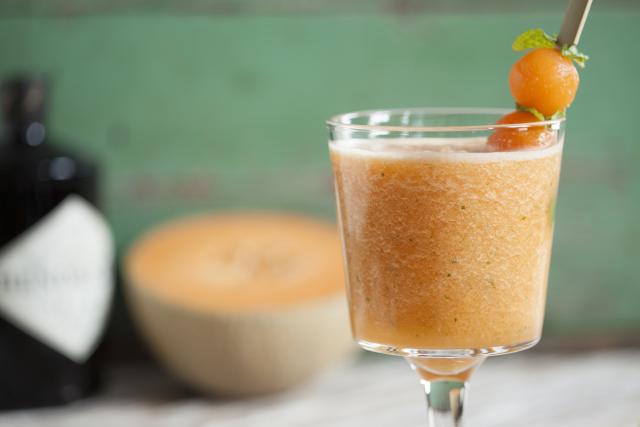 To kick off the festivities, we recommend you start with the Cantaloupe Summer Cocktail, a juicy blend of sweet cantaloupe, refreshing mint, spicy ginger, and floral notes of gin, coming together to bring you this invigorating summer cocktail!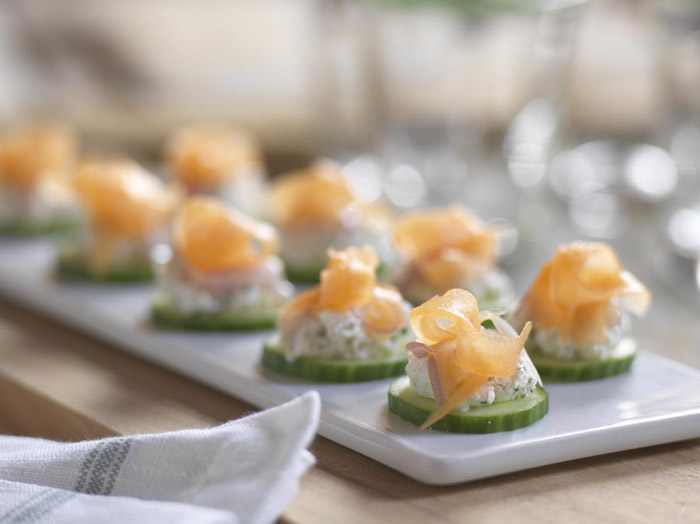 While you and your guests sip your tasty libation, you can serve up Cantaloupe Cucumber Hors d'Oeuvres, sweet and savory bites that serve nicely as a fresh and flavorful appetizer or snack. The medley of flavors and textures in these tasty appetizers is sure to impress guests as they mingle and socialize while the Cantaloupe Prosciutto Arugula Pizza bakes in the oven.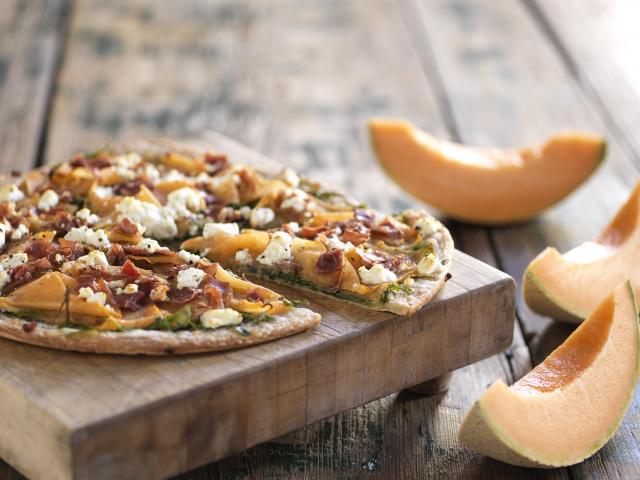 Never heard of adding cantaloupe to your Pizza? Neither had we. And boy are you and your guests going to be pleasantly surprised at the mouthwatering way the tender melon pairs with salty Prosciutto and spicy arugula atop a delightfully crispy pizza crust!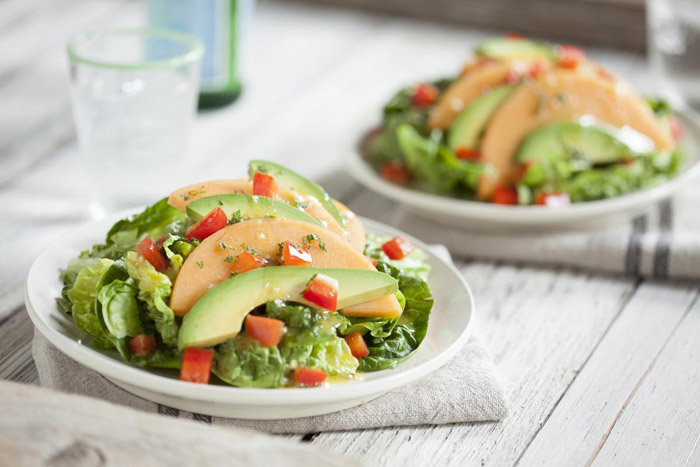 Another irresistible recipe sure to please your palette is the California Cantaloupe and Avocado Salad, a bed of crisp greens topped with red pepper, avocado, cantaloupe, and a flavor-packed dressing. This salad is simple enough to whip up for a snack on a hot day, or to serve alongside a summer meal on the patio!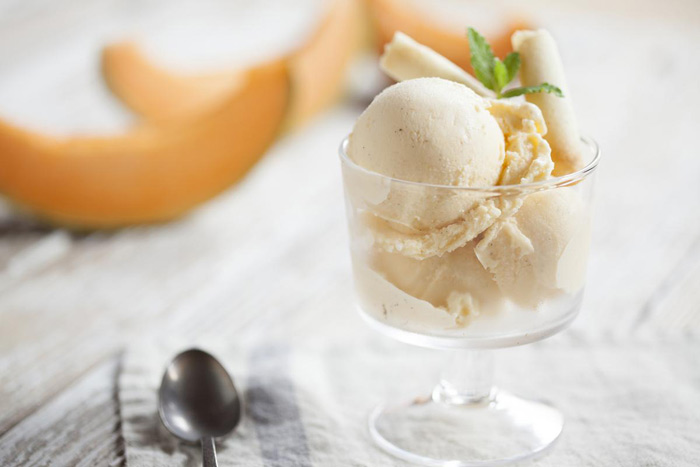 To end the evening on a sweet note, the incredibly creamy, vanilla bean-infused Cantaloupe Vanilla Bean Ice Cream is just the ticket. Boasting a luscious texture and perfectly balanced flavors from both the cantaloupe and the vanilla bean, this ice cream is sure to become a quick favorite summertime treat for the whole family!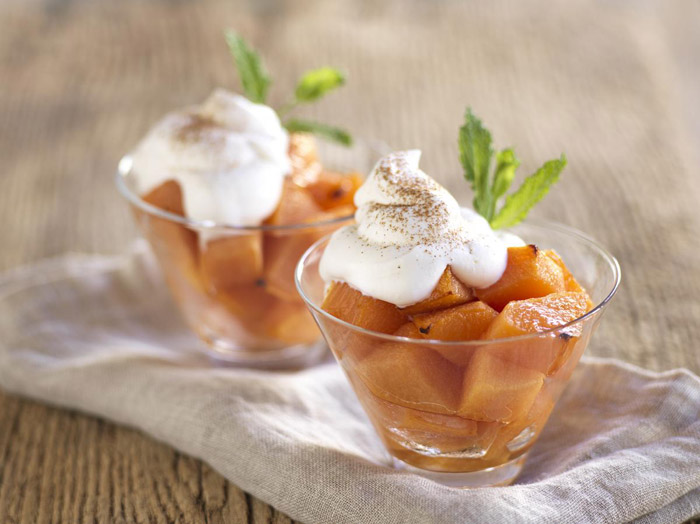 As the summer months begin to wind down, you can step out of the box and try this unique method of preparation – Roasted Cantaloupe. The cantaloupe preparation method that can be enjoyed topped with a dollop of sweet, freshly whipped cream and a dusting of spicy cinnamon for a late summer or early autumn treat!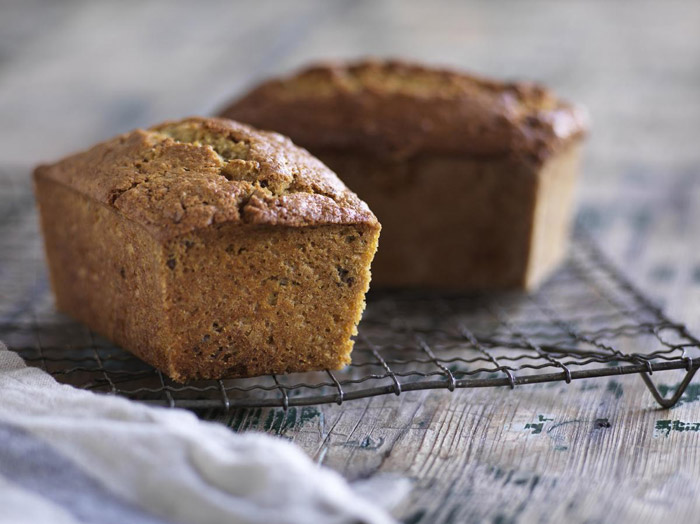 Once the summer days cool down, making way for the flavors and scent of fall spices, you'll want to bake up a batch of Cantaloupe Pecan Bread. With a warm, delicate flavor and deliciously moist texture, this nut bread is a great use for an overly ripe melon. Similar in scent and texture to pumpkin bread, this recipe boasts a pleasantly surprising and heavenly sweetness in flavor.
We're thrilled to finally be able to share with you all these appetizing new California cantaloupe recipes for you enjoy and make the most out of the delectable bounty of our long California cantaloupe season!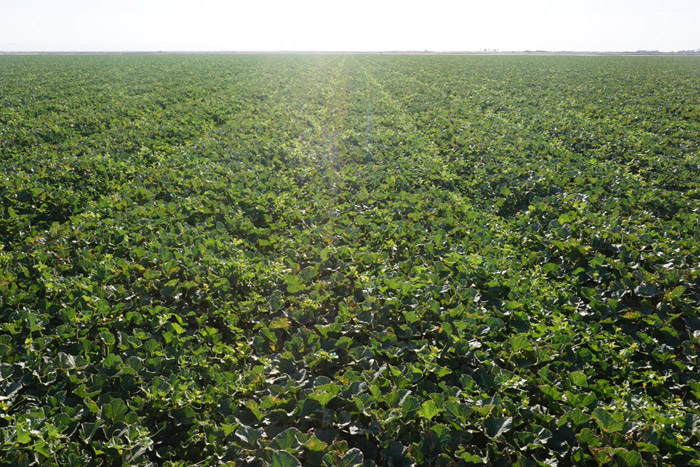 •••
Be on the lookout for our upcoming California cantaloupe contest just around the corner!
Are you signed up to receive all the latest and greatest in the California cantaloupe world? If not, sign up for our CCAB e-newsletter and get the latest delivered right to your inbox!  Even better, if you don't already, "Like" us on Facebook or follow us on Twitter and Pinterest for current updates and cantaloupe inspiration!