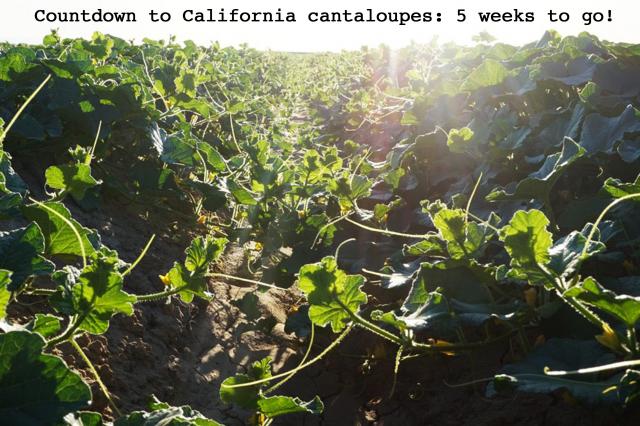 Upcoming Cantaloupe Excitement & a Giveaway
Spring is officially here and California cantaloupe season is fast approaching!
There are just about five weeks left until the early California cantaloupe fields in the southern desert region of the state are harvested, and we can hardly take the anticipation.
While we wait impatiently for those California cantaloupes to hit stores, we have a couple of exciting things to share with you both going on now and coming up soon!
•••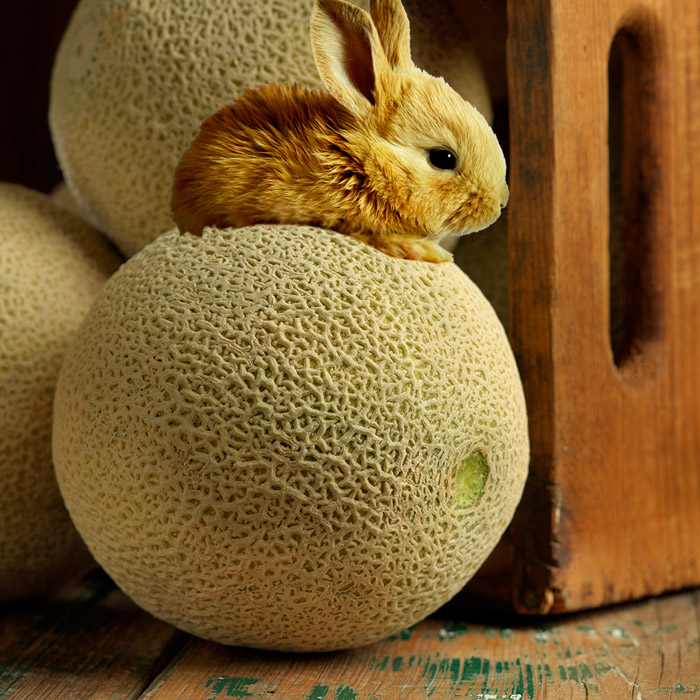 The Easter bunny has come bearing California cantaloupe that will be hatching soon – the Easter holiday marks one month to the much-anticipated early season California cantaloupe harvest!
**Countdown to California cantaloupe season UPDATE**
34 days to California cantaloupes!!
Now that the bees have successfully pollinated the California cantaloupe fields in the southern desert region of the state, our beloved California cantaloupes are growing rapidly! Most recent reports still show that the harvest is expected in early May.
Stay tuned for the next update as the season draws near!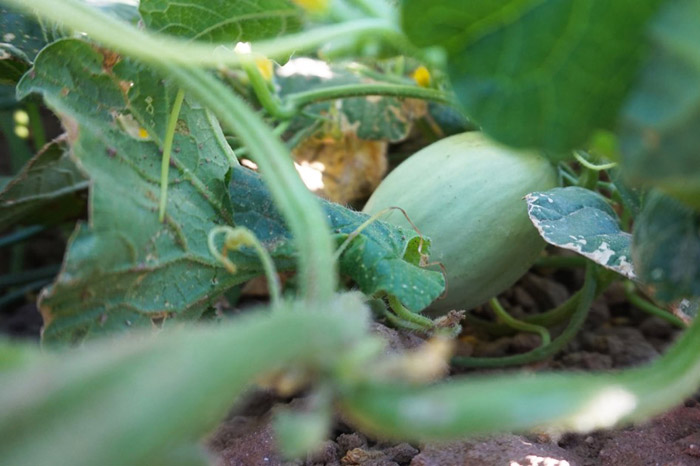 •••
As you may already know, our California cantaloupe $500 grocery gift card giveaway quiz is in full swing! If you haven't already, you should definitely enter for a chance to win. Just visit californiacantaloupes.com to learn a thing or two about your favorite fruit, and then head over to take the quiz and be entered to win – think of how many California cantaloupes you could get for $500!
•••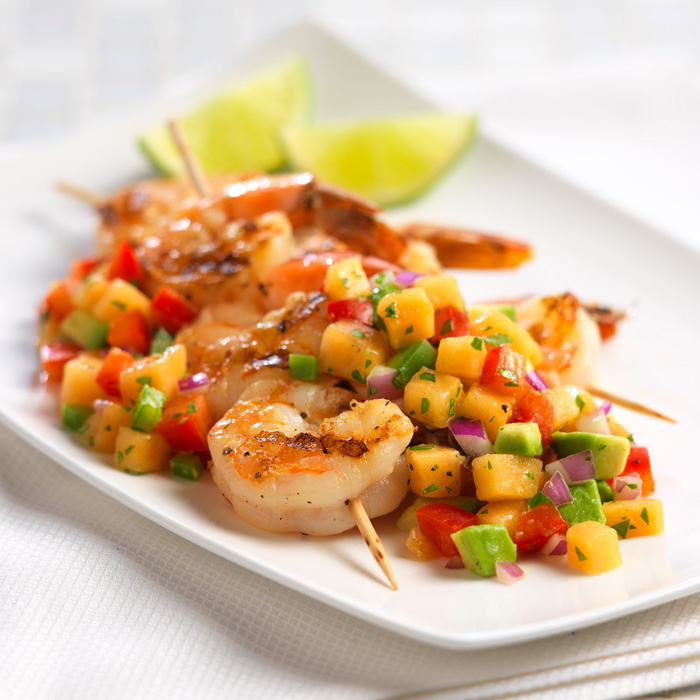 Coming up we will be updating the current California cantaloupe recipe database with a wave of fresh, new, exciting, and delicious California cantaloupe recipes set to be shared with you come California cantaloupe season – just in time for all the warm California summer festivities! Bookmark the California cantaloupe recipe page now for quick and easy access to the juicy new recipes once they're added!
•••
Once again, be sure to take the California cantaloupe quiz for your chance to win $500 for groceries, and catch current updates as the California cantaloupe season grows closer – sign up for our CCAB e-newsletter.  Even better, if you don't already, "Like" us on Facebook or follow us on Twitter for current updates and cantaloupe inspiration!
•••
California cantaloupe field images courtesy of Five Crowns Marketing