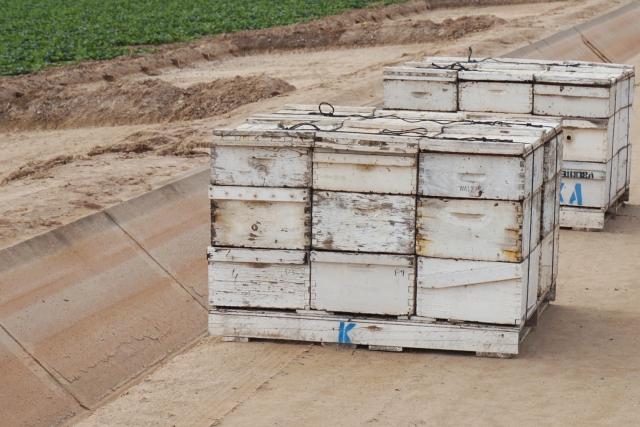 The Pollinators of California Cantaloupe
Each year, from spring through winter, sweet, juicy California cantaloupe can be found at grocery stores across the United States. A number of key players make this phenomenon possible. First, the Golden State itself makes the long California cantaloupe season possible with two growing regions which take turns planting and harvesting throughout the season. In addition, the farmers, producers, and field workers all contribute to bringing us that juicy, flavorful melon that we love so much. Then there is the army of pollinators that fly from plant to plant during a transformative time in the lifecycle of the California cantaloupe plants. These pollinators are hard workers and play a critical role in the production of California cantaloupe!
In order to better explain how this process works, we spoke with Gene Brandi, a beekeeper who has 40 years of experience working with pollinators and is located in California's Central Valley (which is one of the two primary growing regions of California cantaloupe in the state).
•••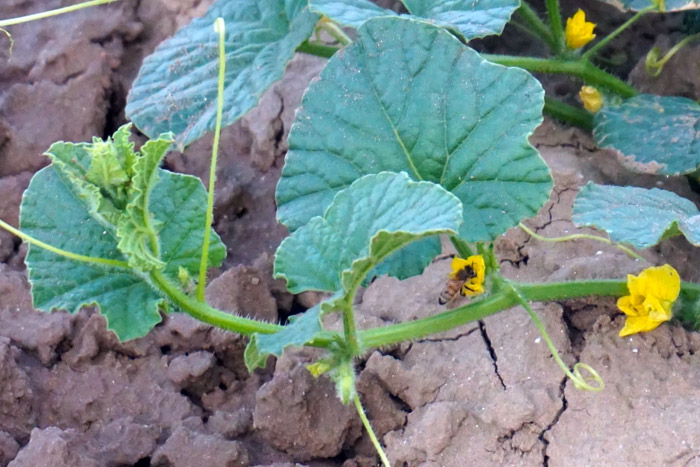 Basic Process & Timeline
At the first sight of blooms on the California cantaloupe plants, bees should be brought in to the fields to begin the process of transferring pollen from the male to the female (staminate and hermaphrodite) flowers. This process allows the cantaloupe plants to form large, evenly-shaped, delicious melons. This will take place for a few weeks, often the pollinators work right up until just before the harvesting of the California cantaloupes.
Weather Factors
By and large, weather in California cantaloupe producing areas is generally conducive to bee flight. Some days might be too windy or rainy, but in those instances, bees are smart enough not to go out pollinating for fear of not making it home to their hive. Bees have an optimal operating temperature that hovers around the 60s to 90s. If the temperature drops too low, bees will likely not venture out. Generally speaking, melon plants are pollinated during morning hours.
Protecting the Bees
There is much concern today about the need to protect bees. Growers need strong, healthy bee colonies in order to effectively pollinate their crops. The bottom line is that farmers, perhaps more than anyone, don't want the bees to be harmed since bees play such a paramount role in the production of crops like cantaloupe. So producers do their best to implement best practices when it comes to accommodating these hard working pollinators!
In California, beekeepers are able to opt in to a voluntary program with their local County Ag Commissioner. Under this program, pesticide applicators notify the beekeepers, at least 48 hours in advance, if and or when any pesticides toxic to bees are proposed to be applied within one mile of their bee hives.
Generally speaking, most pesticides applied to pollinated melon plants have a short residual period, and if properly applied at night, will cause little or no harm to the bees.
•••
For a more comprehensive explanation of the pollination process, check out "Insect Pollination of Cultivated Crop Plants," USDA handbook #496 by Dr. S.E. McGregor. Published in 1976, the information remains relevant today. Click here to access the electronic version.
•••
Are you signed up to receive all the latest and greatest in the California cantaloupe world? If not, sign up for our CCAB e-newsletter and get the good stuff delivered right to your inbox! Even better, join us on Facebook, Twitter, Pinterest, and Instagram for current updates and cantaloupe inspiration as we look forward to the 2016 season!
California cantaloupe field images courtesy of Five Crowns Marketing