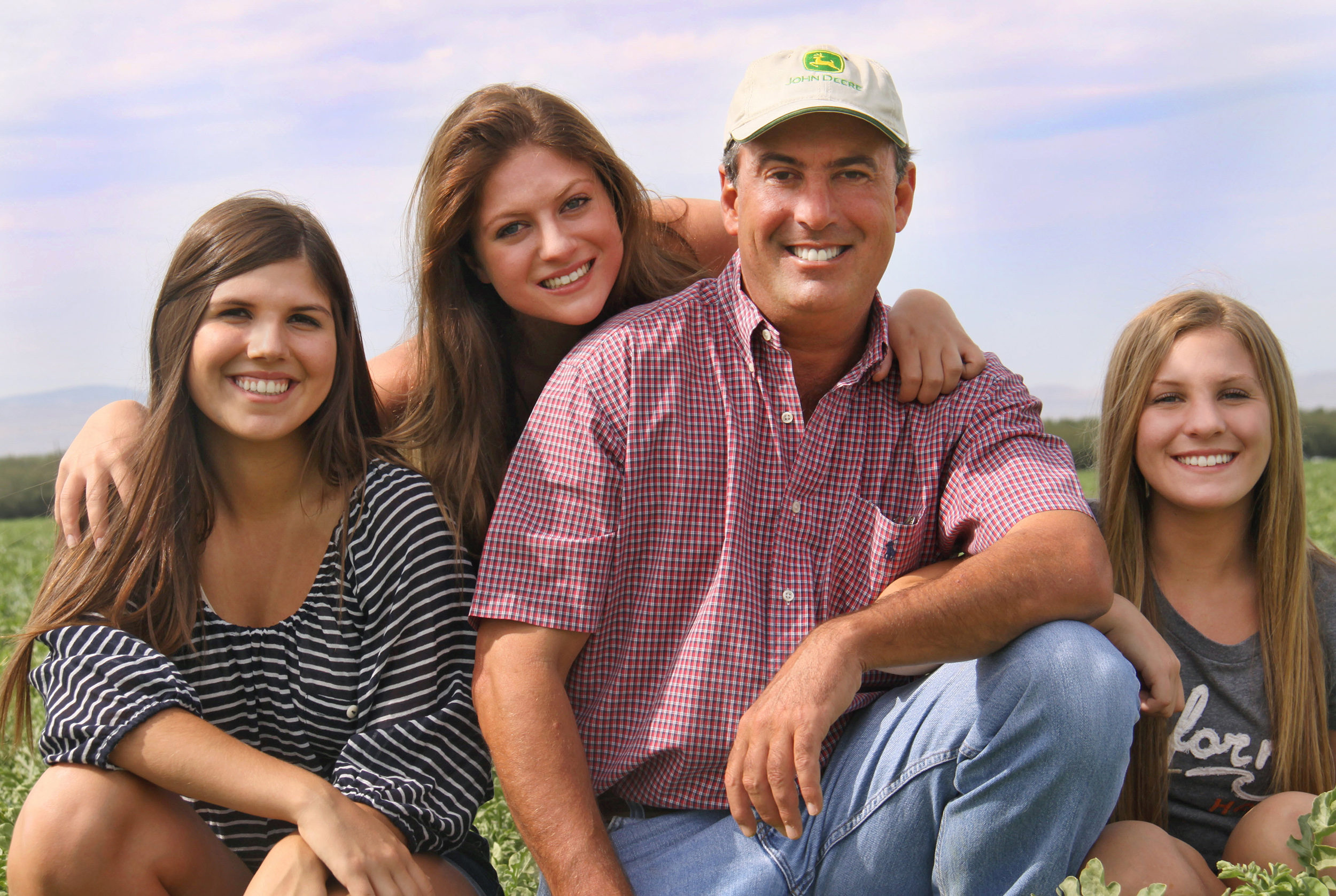 Pappas Family: Farming in the "Cantaloupe Center of the World"
The sign as you enter the small Fresno County town of Mendota reads "Welcome to Mendota. Cantaloupe Center of the World." And, while no one is quite sure how this particular community came to have such a distinguished title, everyone who lives in Mendota knows it's a fact.
George Pappas, of Pappas Family Farms, notes there used to be several cantaloupe packing sheds in Mendota. Now there are just two – his company and Stamoules Produce. Interestingly, the origins of Mendota cantaloupe farming began with those same two families. Pappas Family Farms founder – also named George – came to the United States from the Greek city of Plataea in 1914. He made his way west while working on the railroad and opened a grocery store in San Francisco in the 1920s. It was here that Pappas first began selling cantaloupes grown by the Stamoules family, fellow Greeks who were already farming in Mendota. In 1933, George Pappas decided to try his own hand at farming cantaloupes in Mendota. The business took off and in 1949, brother Philon Pappas made the journey from Greece to Mendota to help with the family business. Today, Philon's son and third generation farmer, George Pappas continues in the family tradition.
"I've always had a passion for this business," says Pappas. "I was raised here. I spent my youth driving around with my dad learning how to farm and about the family business. I went to college at Fresno State and I just never thought of doing anything else."
Today, Pappas Family Farms has a state-of-the art cooling facility located within miles – and sometimes just a few feet – from the fields where cantaloupes are grown. This close proximity allows them to harvest, cool and ship cantaloupe within hours. Melons – including cantaloupe, watermelon and honeydew – along with sweet corn and broccoli are the primary produce crops Pappas Family farms grow.  They also farm other row and permanent crops. Most is grown in and around in Mendota, although the company also has an affiliation with Mainas Farms who grows melons, sweet corn and broccoli in El Centro. (Interestingly, Mainas is another Greek family from the same area as the Stamoules and Pappas families).
Fresno County is by far the leading supplier of cantaloupe in California producing over half of the state's cantaloupe crop. Admittedly, the drought has taken a toll on the number of acres planted in recent years, but cantaloupe is still king in Fresno County.
In the 35 years George Pappas has been farming in Mendota – which is only a short time by most farmers' standards – he's seen a lot of change. Most of the changes have created new challenges for him and the California cantaloupe industry. In 2012, after the tragic foodborne illness outbreak associated with Colorado cantaloupe, the California cantaloupe industry began a mandatory food safety program to ensure the safety of cantaloupe produced in the state. George is a member of the California Cantaloupe Advisory Board – the entity which operates the mandatory food safety program under the oversight of the California Department of Food and Agriculture. When this program was first established it was the only mandatory food safety program in the U.S. produce industry.
"We want to produce the best quality, safest cantaloupe possible," emphasizes George, "California cantaloupe farmers are committed to making sure our product is safe and so we invite government inspectors into our fields and packing houses to make sure we are following stringent food safety practices."
A father to three daughters, Serena, Arianna, and Zoe, who are all in college now, George is keenly aware of the challenges that face future farmers.
"Farming is never easy and cantaloupe farming, like most produce, can be particularly difficult because it involves a tremendous amount of labor, equipment and resources as well as stringent regulations and customer demands," he explains. "The people who work for us are critical to our operations. We have a group of employees who have been with us for a long, long time. They are extremely conscientious. Without them, I don't know where we would be."
You can find Pappas Family Farms cantaloupe marketed under the brand labels Golden Treat, Sweet Treat, Serena's Treat, and Emerald Treat. Pappas cantaloupes are sold in stores across the U.S. and Canada between May and October. You can learn more by visiting their website at pappasproduce.com.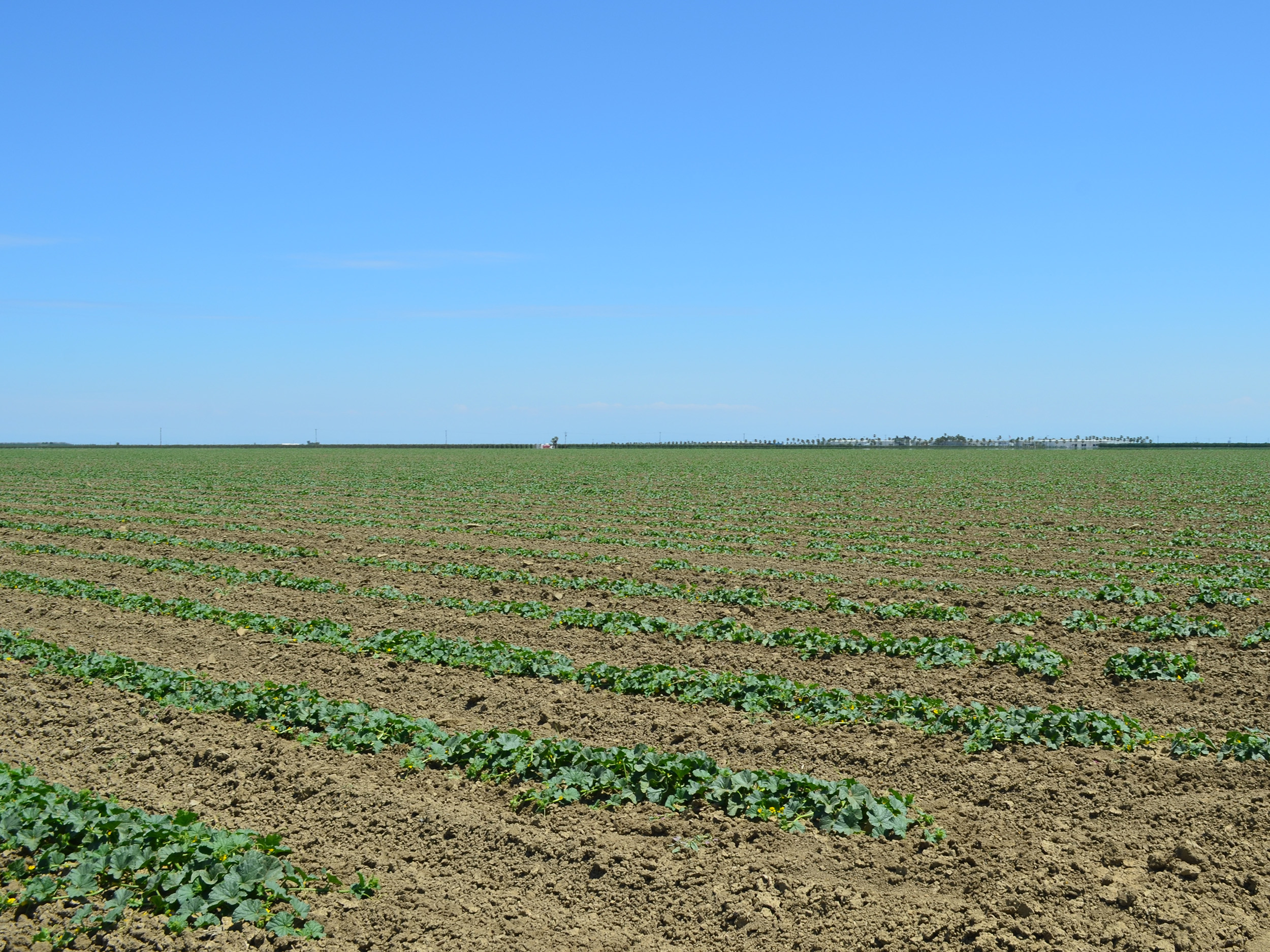 •••
If you're not already, sign up for our CCAB e-newsletter and get the good stuff delivered right to your inbox! Even better, join us on Facebook, Twitter, Pinterest, and Instagram for current updates and cantaloupe inspiration this season!