Easy recipes for effortless entertaining!
Having already served up refreshingly flavorful summer-ready recipes, we've taken it up a notch by showing you just how easy (and deliciously juicy) these recipes actually are! Simple, flavor-packed ingredients brought together to produce irresistible flavors and textures – resulting in recipes sure to quickly become fan favorites and go-tos for future gatherings.
Whether you want to take your gathering to the next level (see: Ancho-lime Cantaloupe Chopped Salad fiesta upgrade), or you are looking for just the right, not-too-sweet meal finale that doesn't take all day to make (see: Dolce Cantaloupe & Mint Salad sweet and simple medley), these recipes will take little time, impress guests with fresh and exciting flavor combinations, and make the most of the sweet California cantaloupe season!
•••
To spice up a gathering, upgrading it from get-together to fiesta, make: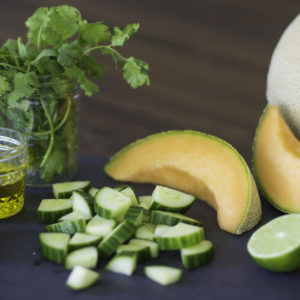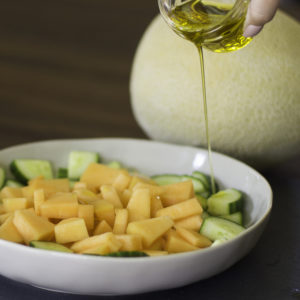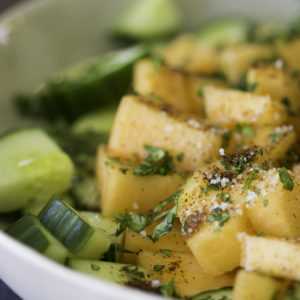 •••
To indulge your guests (and yourself) with a pleasantly sweet medley of flavors and textures, call it what you want (appetizer, snack, dessert), make:
Dolce Cantaloupe & Mint Salad

Creamy coconut milk and crunchy pistachios play scrumptious supporting roles in this pleasantly sweet dessert salad. Unexpected in the best way, this recipe doubles as a snack and a dessert!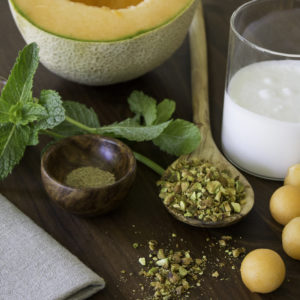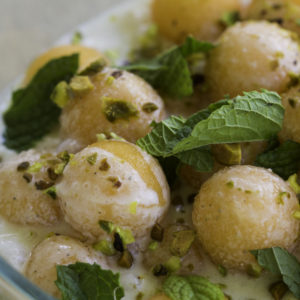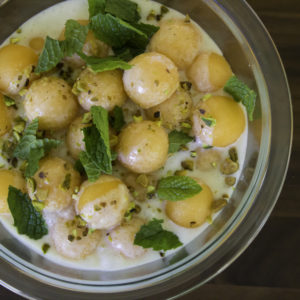 •••
Feeling adventurous? Try both!
Craving even more excitement? Try these.
•••
Make the most of the season by digging into the sweet stuff on Facebook, Twitter, Pinterest, and Instagram. Or sign up to have the sweet stuff delivered fresh to your inbox monthly!