Dig into the Sweet Stuff
The California cantaloupe season is so close we can taste it – and with the sweetest season comes an exciting new look for the California cantaloupe newsletter and blog!
Announcing
…drumroll, please….
THE SWEET STUFF
•••
We are pleased to share with you the latest deliciousness to come from the California cantaloupe world, and we cordially invite you to Dig into the Sweet Stuff!
Another California cantaloupe season is nearly upon us and with it the promise of delectably juicy, flavor-packed melon from the Golden State and delicious inspiration to celebrate all season long! The Sweet Stuff will be an avenue for you to receive and peruse all that inspiration. New recipes, fresh prep ideas, season updates, and much, much more are coming your way. Be ready for a fun- and flavor-packed California cantaloupe season!
•••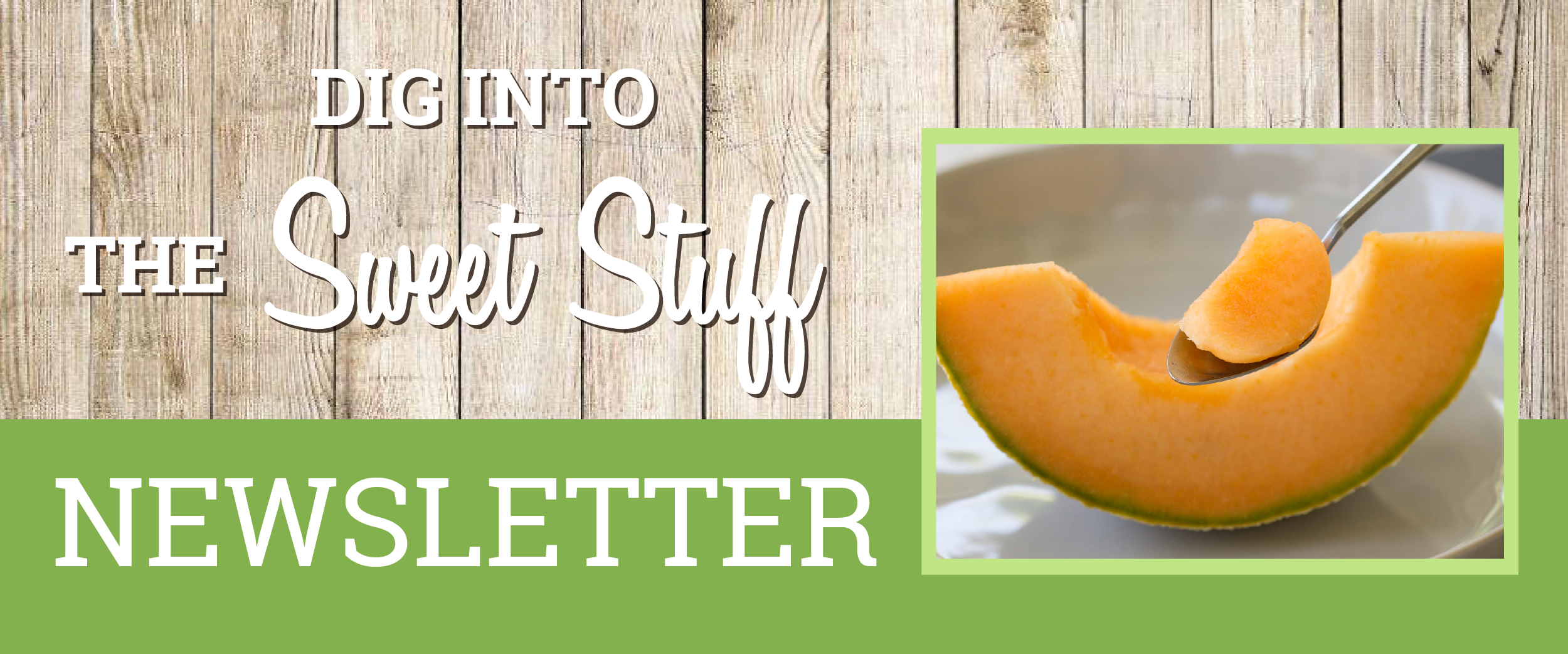 Aptly named the Sweet Stuff, you can conveniently browse cantaloupe inspiration anytime you want by visiting the new Sweet Stuff blog, or you can opt to explore the latest when the Sweet Stuff e-newsletter hits your inbox each month!
If you haven't already, sign up for The Sweet Stuff e-newsletter to get sweet and juicy California cantaloupe goodness delivered to your inbox each month!
And in the meantime, start by browsing all California cantaloupe blog posts and stay up-to-date with all the soon-to-come posts over on The Sweet Stuff Blog.

•••
We could not be more excited to share with you this fun new avenue of inspiration communication. And now we invite and encourage you to
•••
*Make the most of the season by digging into sweet stuff on Facebook, Twitter, Pinterest, and Instagram.