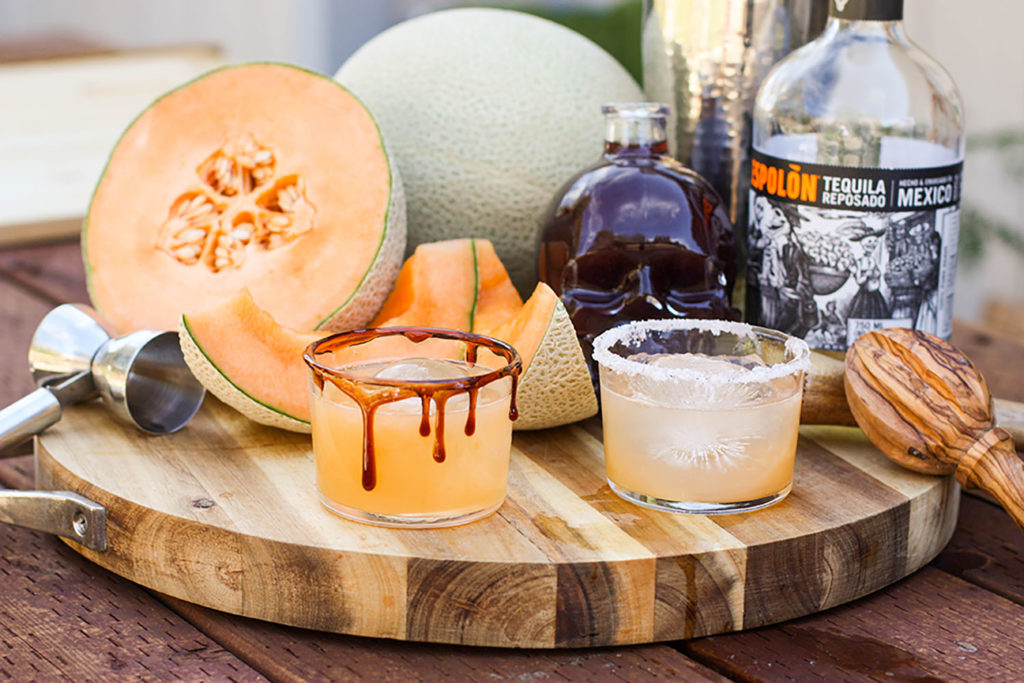 California Cantaloupe Day of the Dead
A whimsical and mysterious holiday, Day of the Dead or Día de los Muertos honors those who have passed and in doing so, celebrates the joys of life. What better way to appreciate life's simple pleasures than with sweet and juicy California cantaloupe?
It is a Day of the Dead tradition to set out irresistible offerings to entice the spirits of loved ones to come home for a visit. Here are a few fun ideas to offer guests that will take your Day of the Dead themed party to the next level!
Day of the Dead Cantaloupe Margaritas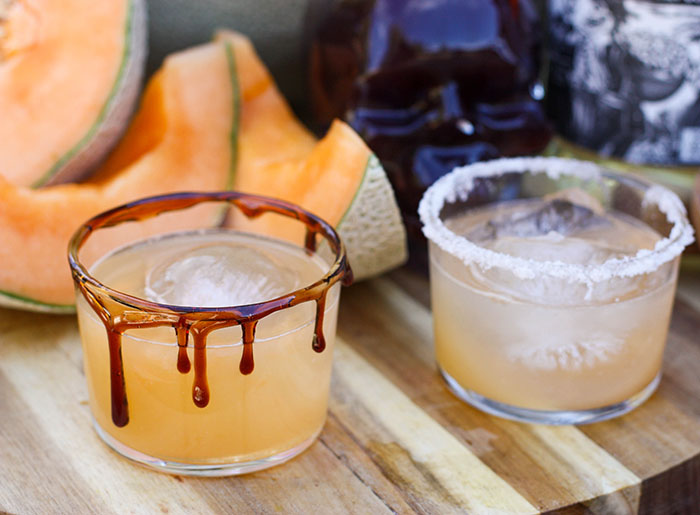 The addition of cantaloupe to the classic lime margarita in this recipe creates a beautiful orange hue and a simply delicious cocktail. The natural sweetness of the cantaloupe eliminates the need for additional sweetener typically called for in most margarita recipes.
Ingredients:
2 ounces tequila Resposado
1 ounce triple sec
1 slice of cantaloupe, cubed
1 ounce lime juice (approximately 1 lime, juiced)
salt for garnish
pomegranate syrup, reduced (optional)*
Directions:
Muddle cantaloupe cubes and tequila in a shaker.
Add triple sec, lime juice, and ice to the shaker.
Shake and strain over ice into salt-rimmed glasses.
*To achieve the festive dripping blood effect, reduce pomegranate syrup on the stove until the consistency thickens, then let it cool before evenly dipping the rim of your glass into the sticky syrup.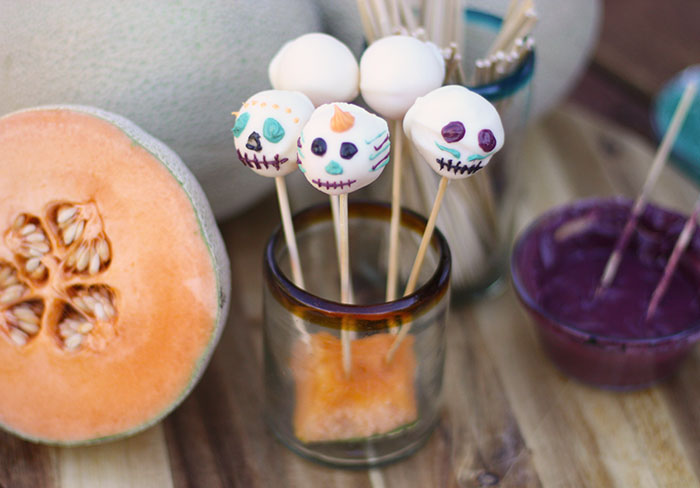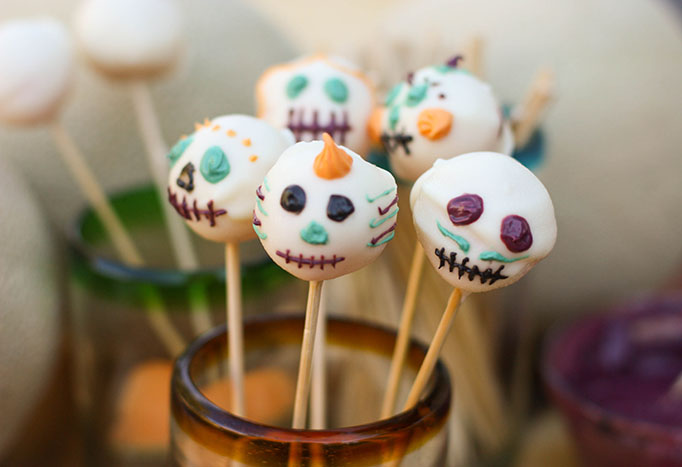 Cantaloupe Melon Ball Sugar Skulls
Liven up your Day of the Dead party with these cantaloupe melon ball sugar skulls. Decorating these candy coated melons is a fun activity for all ages but can also be done before guests arrive.
Directions:
Follow these simple instructions for making the perfect melon balls.
Skewer and freeze melon balls for 30 minutes.
Meanwhile, melt white chocolate candy coating in a double broiler.
Dip melon balls into melted chocolate and let sit at room temperature for 30 minutes. (Refrigerating will cause condensation making it harder to decorate.)
Design sugar skull faces with edible markers or frosting with toothpicks.
•••
Are you signed up to receive all the latest and greatest in the California cantaloupe world? If not, sign up for our CCAB e-newsletterand get the good stuff delivered right to your inbox!  Even better, if you don't already, "Like" us on Facebook or follow us on Twitter, Pinterest, and Instagram for current updates and cantaloupe inspiration!