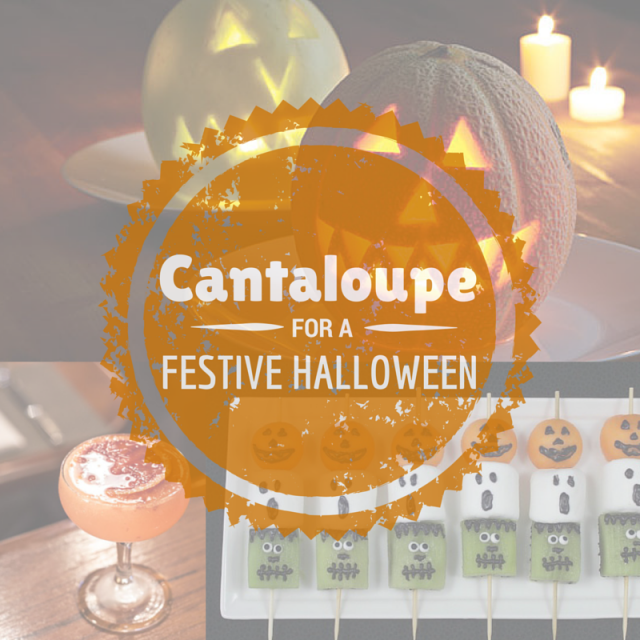 Cantaloupe for a Festive Halloween
Halloween is just around the corner, which means it's time to get ready for the celebration of the second largest holiday! With California's long cantaloupe growing season, we have autumn access to the sweet orange fruit, which makes for a festive addition to your holiday celebration.
Also coming up is a California Cantaloupes recipe search contest where we will be giving away a $250 gift card for groceries as well as the opportunity to be featured on our website! Do you have a delicious cantaloupe recipe to share? We would love to try it! Stay tuned for contest and prize details coming soon. In the meantime, visit our recipe page for some juicy cantaloupe inspiration!
•••
Cantaloupes serve as great jack-o-lanterns, and they're tasty, too. Cut a small slice off the bottom to form a base, then carve a melon or two to display while you serve up delicious cantaloupe hors d'oeuvres and enjoy the holiday!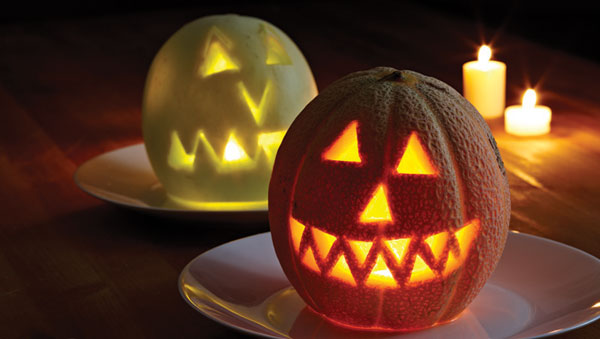 Tip: Use an LED votive to make sure your cantaloupe jack-o-lantern is safe.
(image from She Knows)
•••
Offer up these spooktacular appetizers and Day of the Dead cocktails featuring juicy cantaloupe to enjoy while the trick-or-treaters make their rounds!


Frightful Halloween Fruit Kebabs
Recipe from She Knows
A sweet treat for kids and adults, alike!
Ingredients:
-cantaloupe
-jumbo marshmallows
-kiwi fruit
Supplies:
-small wooden skewers
-melon baller
-black candy melts or black icing
-piping bag and smallest round piping tip available
-optional: decorator icing eyes
Directions:
Prepare fruit: Using melon baller tool, make round balls of cantaloupe. Cut kiwis into squares of similar size.
Skewer and chill: Assemble the fruit kebabs on small wooden skewers – cantaloupe, marshmallow, and kiwi. Refrigerate for about an hour.
Decorate faces with melted candy melts or frosting using piping bag – cantaloupe jack-o-lanterns, marshmallow ghosts, and kiwi Frankensteins (if using decorator icing eyes on Frankensteins, apply a small dot of icing to stick on).
Chill and serve: Arrange kebabs on a tray or plate and chill for an hour before serving.
*Best if served within 24 hours of preparing.
•••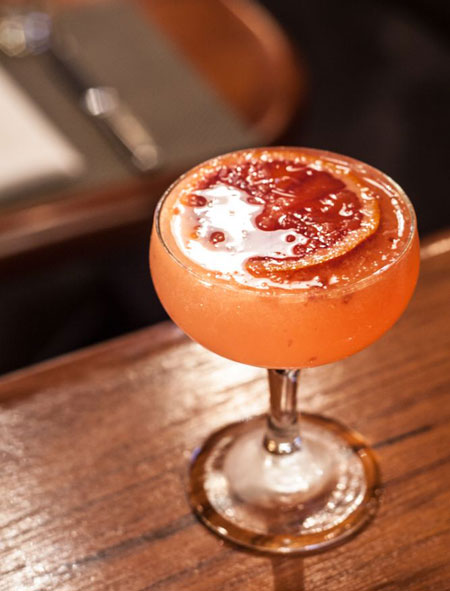 Corpse Revivalist Cocktail
Recipe from Maxim
A juicy orange-colored cocktail featuring cantaloupe and blood orange makes for a festive mixed drink to enjoy and serve guests.
Ingredients:
-2 oz. Vodka
-1/4 oz. Lillet Blanc
-1/2 oz. Lemon juice
-Juice of half a blood orange
-3 pieces of cubed cantaloupe
-Slice of blood orange, for garnish
Directions:
Muddle cantaloupe with blood orange juice and vodka in a shaker.
Add Lillet Blanc and lemon juice to the shaker.
Shake and strain into a classic cocktail glass, garnish with half of a blood orange slice.
•••
For more fun recipes featuring your late-season cantaloupe, visit our recipe page http://www.californiacantaloupes.com/recipes.